Having been to the Osteria now 5 times, this last visit was the best of them all. Not just for the dishes, but how the whole experience evolved in the last couple of years. The wine pairing went from strength to strength. And the service, as always, is impeccable.
Unsurprisingly our motley crew went for the Tutto menu, which is translated as Everything.
It starts with the Insalata di mare, not your usual kind of course. This variation reminded me of the earlier Caesar salad, much improved and full of flavour.
The next act, Mediterranean sole, is equally memorable. It's light airy texture immediately associated with the title, which is no doubt a word play.
Then comes Burnt. As explained by the waiter, it's meant as a jest towards one of the regions of Italy, where nearly every dish is a roast, and nearly every dish is… burnt.
Autumn in New York comes in a shape of big apple. It's full of colour and flavour.
And then, of course, the legendary Five ages of Parmigiano Reggiano. To start with a cliche, you haven't lived if you have never tried the Five ages, the dish with a back story so wonderfully explained in the Netflix series.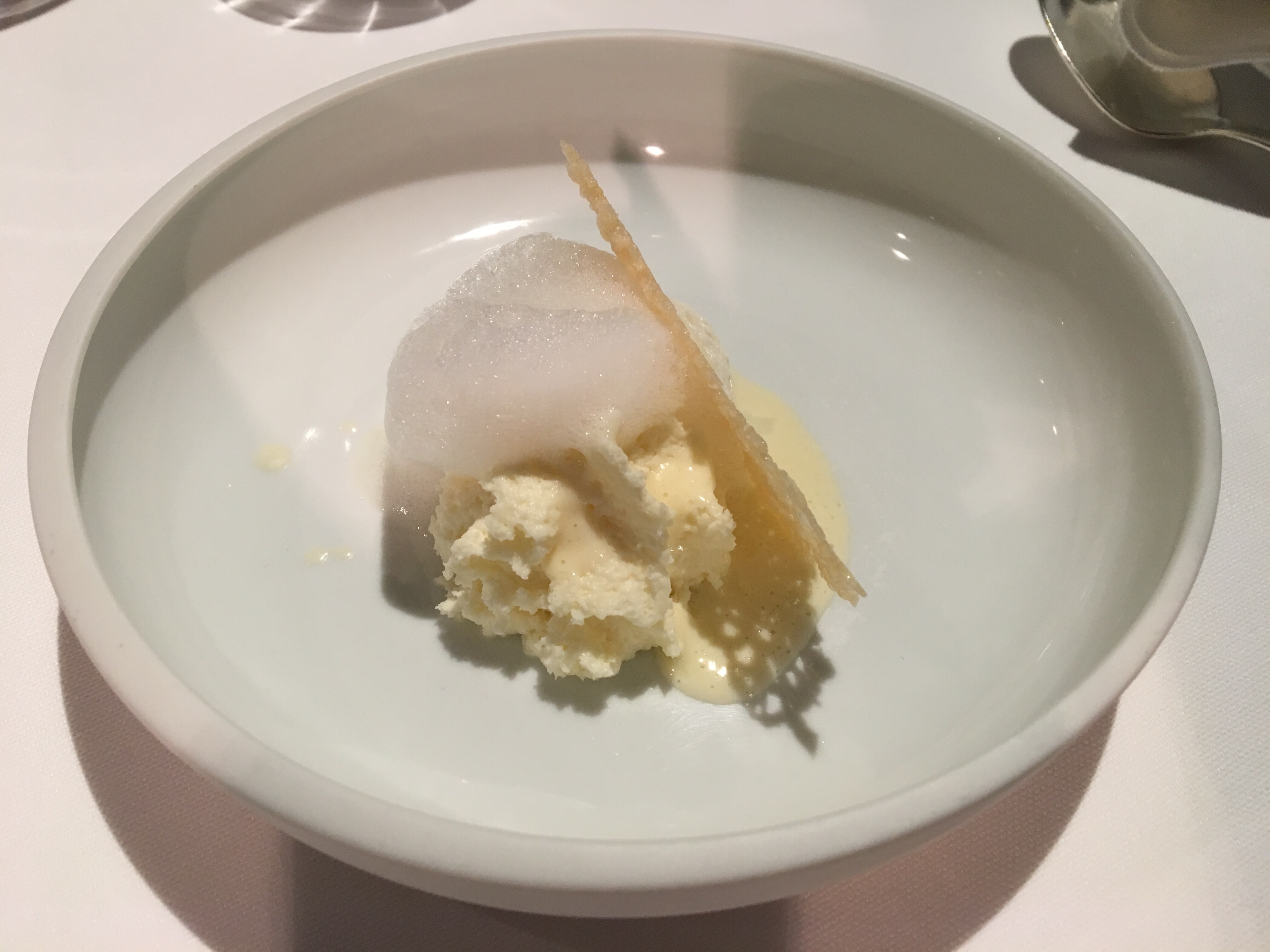 Simply divine. The flavours and textures are hard to describe. Soufflé, sauce, foam, wafer and air are combined in one dish in perfect harmony. And while this is a classic, for me it's truly a pinnacle of the experience.
The menu is not finished yet and still more dishes to follow, but the rest of the evening for me is a bit of a reminiscence of the five ages that finished so quickly and an anticipation of the next classic, the Lemon tart. As our waiter points out, Oops, they dropped it again.
Osteria Francescana
Via Stella, 22
41121 Modena
Italy
Tel. +39 059/223912