"This is my son!" Zaiyu Hasegawa exclaims as he brings out Puchi, his cute chihuahua, to greet the customers. Both are visibly enjoying this and clearly know the drill – after all, making people feel welcome is what Puchi and his owner know best. Dining at Den feels very much like a family affair, or at the very least, like having a meal at friend's.
The restaurant is cosy and well hidden away. Forget about finding it without the handy instructions sent by the staff: we rescued some fellow diners by pointing out that Den is in fact behind the door that says Le Gaulois. Can't help but think that it's all part of the experience – you are so relieved by finding it that it makes you feel instantly relaxed and at home once you sit down.
Zaiyu's cheeky personality is in every dish. From the starter that is meant to look like a traditional Japanese dessert, to the signature DFC chicken served in a takeaway box with chef's face on it, to the salad with smiley faces.
The staff don't need to ask what people think of their dishes – Zaiyu can easily see the smiles on our faces from the open kitchen. So when they offer a second portion of rice with mushrooms to anyone who wants a top up, I'd kick myself if I did not have more of this delicious goodness.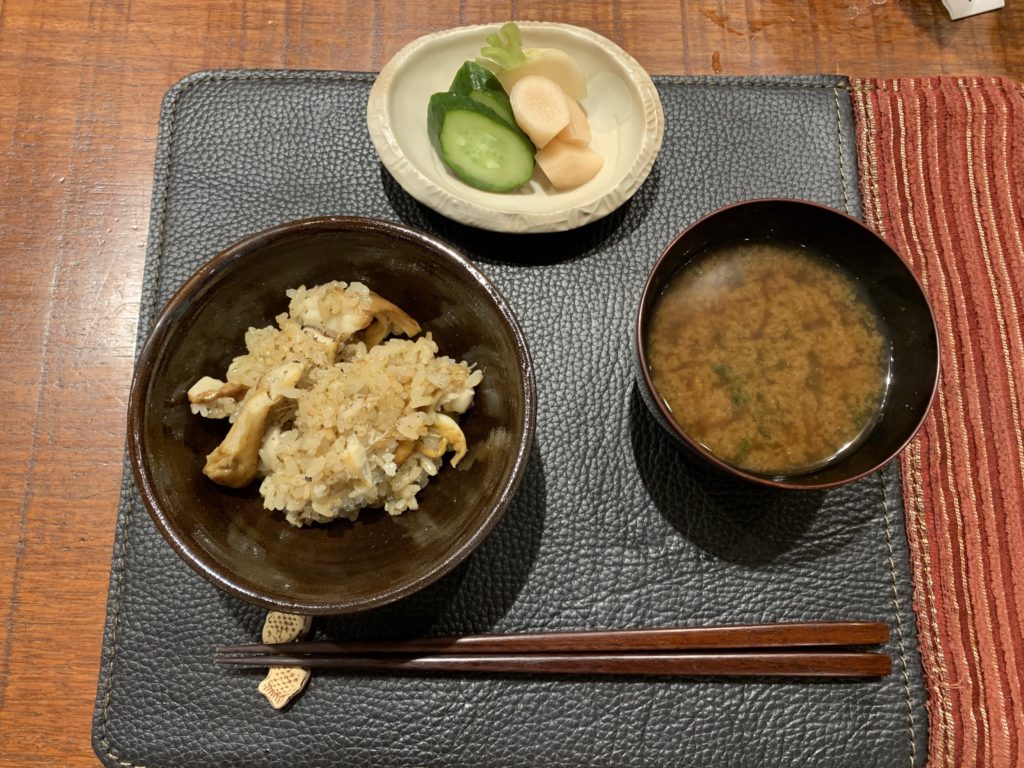 The food they serve here is modern kaiseki, the style of Japanese cuisine involving a series of small dishes. There are many loyal regulars. In fact, getting a booking at Den is an adventure in itself – they like to know their guests before they arrive. If you do manage to book a table, whether or not you are a well-travelled foodie, you will enjoy it. Den's hospitality has been noted numerous times and it has the awards to show for it. What strikes me is the character and the perceived simplicity of dishes. Nothing feels out of place. It's authentic and homely and fun.
Den is again on the World's 50 Best list, this year featuring as number 11. They are also number 3 on Asia's 50 Best restaurants. My friend Google tells me that they have two Michelin stars. Surprised? Not at all. I only wish it was my local.