Mirazur is a contemporary restaurant in a quaint French town of Menton, just a stone throw away from Italy.
The location is anything but perfect. The main dining room of the restaurant is overlooking the sea and the old town with the small harbour and a clock tower. It's a perfect spot for a romantic dinner, even if you are not into fine dining.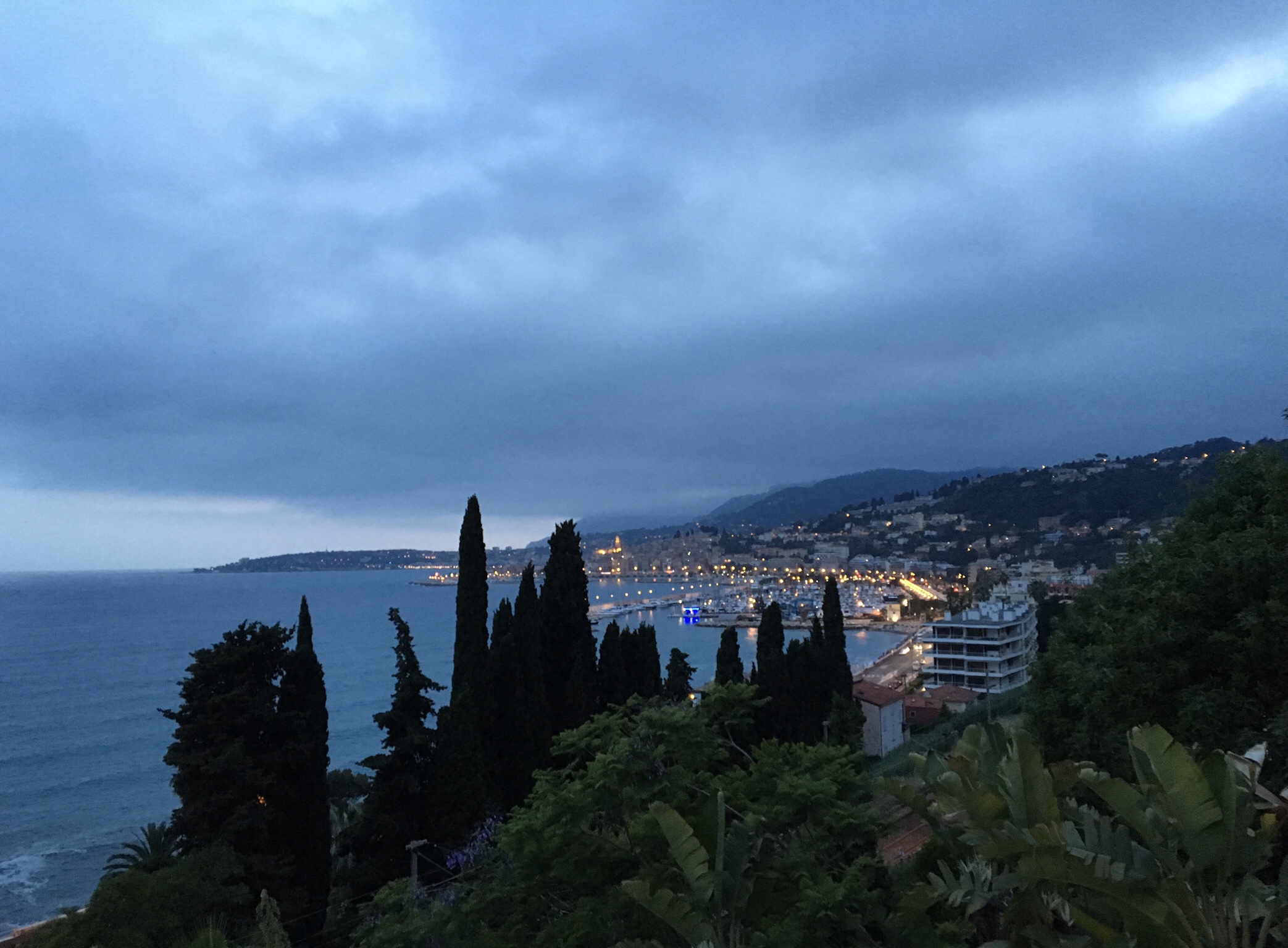 The restaurant is a short distance away from the town centre. You can come here by taxi, or you could stroll along the sea front, as we did. It's not crowded like Nice or Monaco. And you can enjoy the Azure Coast views and the evening sea breeze all by yourself.
The chef, Mauro Colagreco, has been on San Pelegrino's Best Chefs list for at least five years. The restaurant earned its first Michelin star in 2007, and the second one in 2012. Yet, Mirazur is not the name that springs to mind when I think of the world's top restaurants. To admit my ignorance, I did not know it existed until my partner booked a table for dinner there. Now, that I've been there, I have a theory why that is.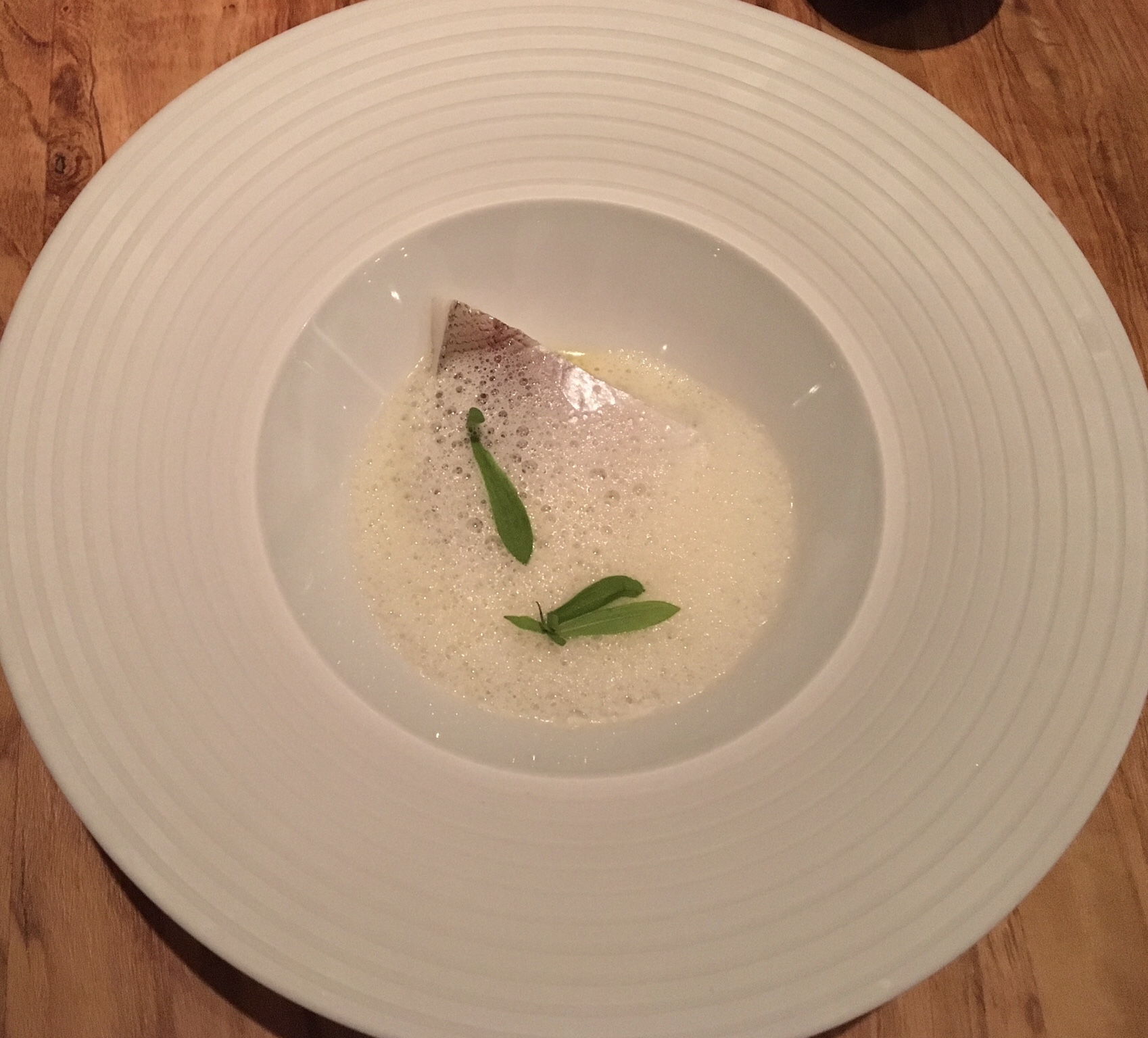 The dishes are delicate, well executed, but somewhat understated. If you are expecting an Argentinian flair, you will not find it here. As the chef himself described in one of his interviews, he "left his cultural and culinary past behind him, so that he could start from scratch".
His signature dish – Beetroot and oscietre caviar – is refined and unusual. Kudos also go to the sommelier; the wine paired with this course and most of the others worked wonderfully.
We chose the set menu with the chef's classic dishes. Scampi with garden vegetables and chamomile consomme, Oyster Gillardeau, Hake fish and Pigeon from Marie Le Guen were equally well executed.

The chef's understated style is also noticeable in deserts. Apple Granny Smith soup was my favourite.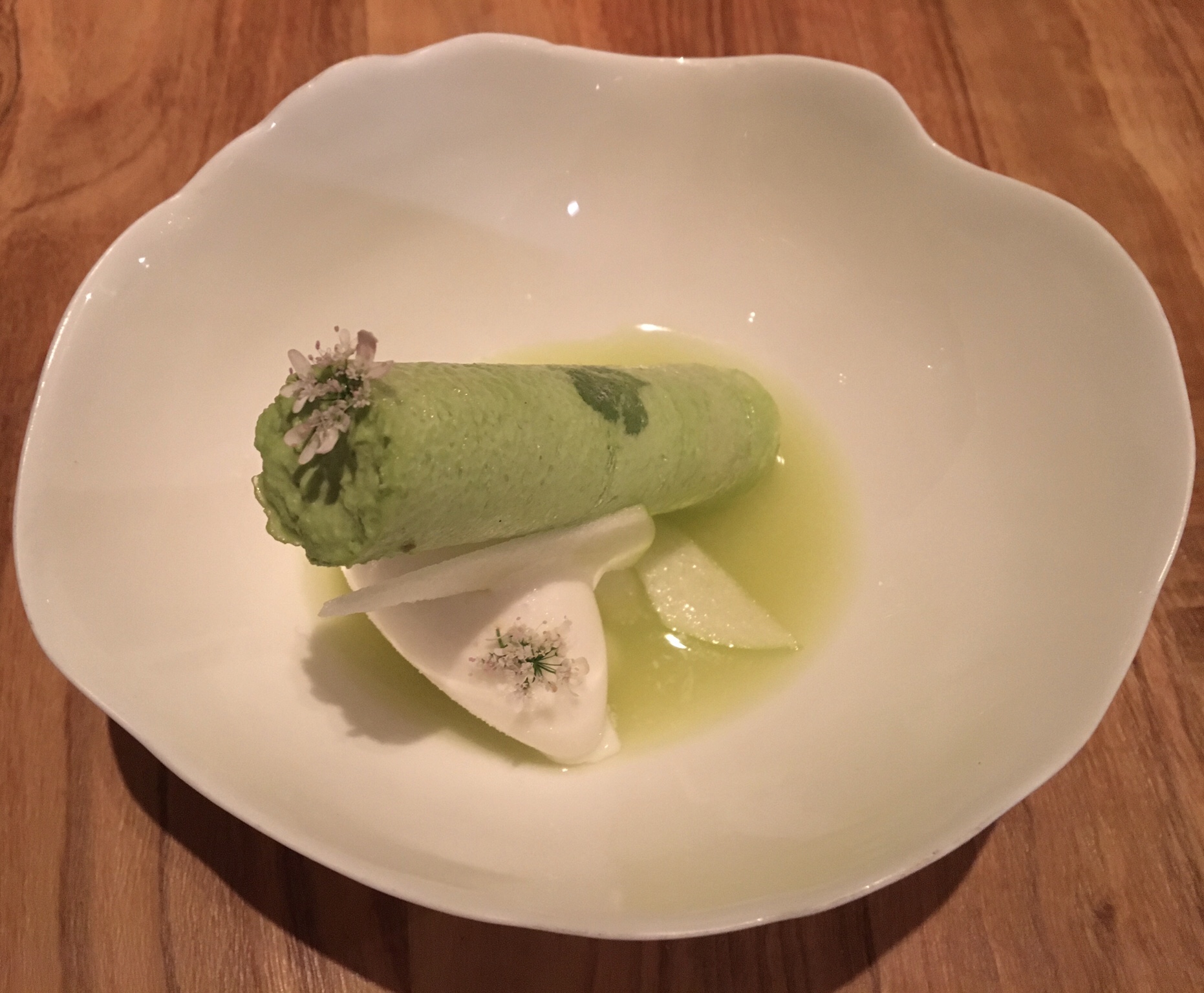 As I am writing this post, the results of the World's 50 Best awards is out. Mirazur takes the 3rd place, overtaken only by Osteria Francescana and El Celler de Can Roca. Well deserved? Perhaps. Am I surprised? For sure.