As the LA Times critic, Jonathan Gold, cleverly points out, nobody just happens to eat at Noma. It's become an institution and a Mecca for the food enthusiasts and chefs alike. Privileged as I feel to be able to compare the new establishment to the "old" Noma, I am also deeply impressed with how it managed to re-invent itself once again.
It seems that the ethos that defined the Noma we all got to know and love are still there. If anything, it's even more seasonal and even more inventive.
No meat on the menu today. It's the seafood season and the menu is an extravaganza of everything that a Nordic sea has to offer. It starts with the sea snail broth. The taste is delicate and hearty, quite unexpected really.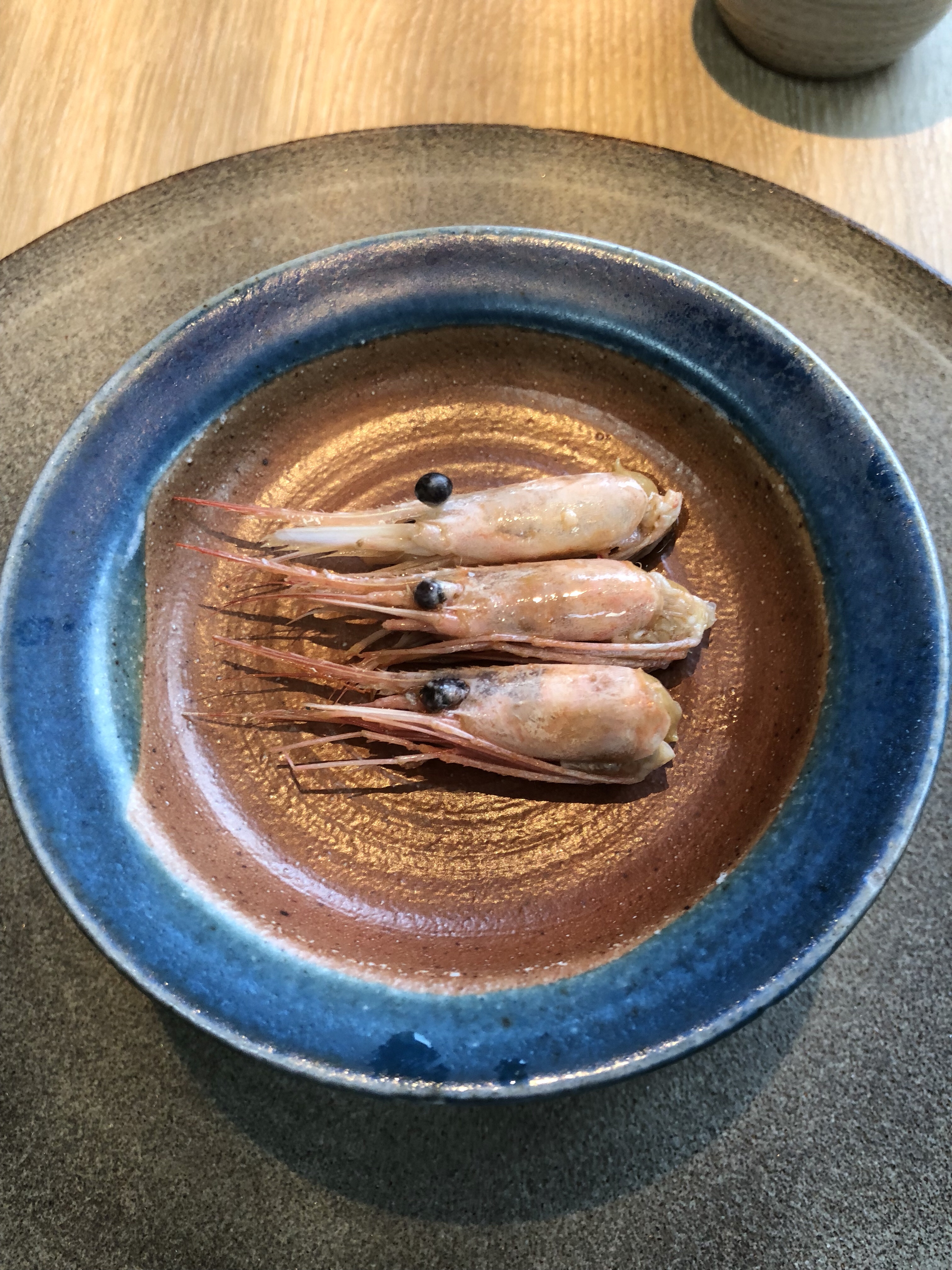 The dishes that follow in a metronome fashion do not fail to excite: venus clams, the mussel, the dried fruit and shrimps, trout roe and eggs.
It's hard not to be fooled by these beautifully presented and minimalist dishes. The tastes are easy and clean, which no doubt took hours (if not days) to orchestrate.
The sea food platter will forever stay in my memory, if only just because of the hundred-year-old mahogany clams that survived through the two world wars and everything that follows, only to end up on our table.
The horse mussel ragout is impressive even to the most determined meat-eater. If this was a blind-tasting event, I would never even dream of guessing the key ingredient.
The main dish of the evening, the head of the cod, is simply wow. It's tender and unbelievably tasty. It is like a perfect exclamation mark in this dining experience.
The desserts – the sea themed of course – are what reminded me once again about Rene's unyielding determination to avoid sugar. Do not expect a chocolate for the road. Pear and kelp ice cream; cloudberries and pine cones; sugar kelp tart; plankton cake. Only at Noma.